EP307G Electrodeless Sensor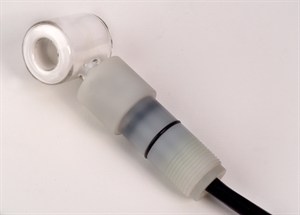 This family of Foxboro analyzers, sensors and accessories is suitable for on-line, continuous measurement of conductivity in a wide variety of industrial processes. They provide the widest array of electrodeless conductivity sensors in both flow-through and invasive types over the full range of conductivity applications.
Patented technology and extensive materials selection ensures optimum conductivity measurement solutions in industrial and sanitary applications.
Key Benefits
Low/no maintenance due to minimal effects from coatings and extremely long life in the harshest process applications
Safest solution for measuring dangerous chemicals with unique flow-through sensor style
Fast, easy and reliable calibration using calibration plug shirt pocket tool
Fast and easy analyzer configuration and calibration due to easy to use menus
24/7 expert technical and application support