IDP10 Intelligent Diffferential Pressure Transmitter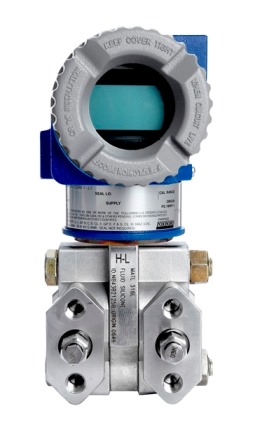 The Foxboro® Pressure S Series Model IDP10S transmitter is an intelligent, two-wire d/p Cell® transmitter that provides precise, reliable measurement of differential pressure, and transmits a 4 to 20 mA output signal with a superimposed HART® digital signal for remote configuration and monitoring.
The Invensys Foxboro IGP10S reduces inventory costs with a wide range of applications that traditionally require multiple separate transmitters, increases accuracy with the Foxboro multiple calibration technology and enables customers to accurately track time in service, which allows for predictive maintenance.
Key Benefits
Industry leading 400:1 turndown
Foxboro Patented Multiple Calibration Technology
Time in Service features for advanced diagnostics
Liquid Crystal Display (LCD) digital indicator with on-board pushbutton configuration and calibration.

Industry leading 5-year standard warranty

NEMA 4X and IEC IP66 durable epoxy-coated aluminum, or 316 ss housings.
Co-Ni-Cr, 316L ss, and Nickel alloy (equivalent to Hastelloy®(1)) sensor materials for all transmitters.
Available with traditional or low profile structures.
Optional mounting bracket sets allow pipe, surface, or manifold mounting of transmitter.
Can be provided with numerous configurations of direct connect or remote mount seals.
Rugged & Dependable: Field-proven piezoresistive silicon microsensors.
Superior Performance: Accuracy to ±0.05% of span and Ambient temperature effects to (0.04% URL + 0.050% Span) per 28°C (50°F)
User-entered cutoff point from 0 to 20% of maximum flow.
| Document title | Document type | Document Date | Download |
| --- | --- | --- | --- |
| | Data Bulletin | 11/12/2014 | 422.1 KB |
| | Specification guide | 01/11/2015 | 1.2 MB |
| | Technical leaflet | 01/09/2015 | 1.3 MB |