Accutech – Battery-powered wireless sensor networks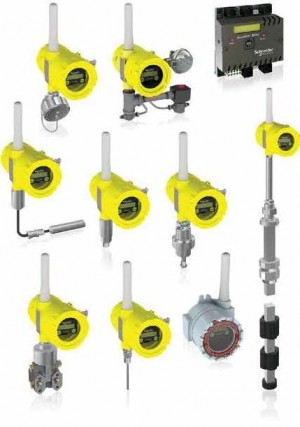 Fully integrated, battery-powered, rapid-deploy wireless instrumentations for measuring and monitoring data in challenging environments.

Wireless sensors
Pressure Sensor Field Units


The Accutech product line includes pressure measurement field devices that can accommodate a wide variety of industrial applications that need to monitor gauge, absolute or differential pressure.

Level Sensor Field Units


The Accutech product line includes liquid level sensors that can accommodate a wide variety of industrial applications. Both hydrostatic pressure measurement and float level products are offered.

Temperature Sensor Field Units


Accutech provides both thermocouple and RTD sensors in a full range of sensor types and probe lengths for any challenging industrial process application. These products are available in a standard integrated temperature sensor configuration or a remote sensor option that allows for two temperature sensors per field unit (TC only) and easy replacement in the field.

Multi Input Field Units


Flexible and economical, Accutech's line of wireless sensor field units include analog and discrete I/O products for monitoring 4-20mA signals and switch input/outputs
Flow Sensor – Turbine Meter
The TM10 wireless turbine meter field unit measures the volumetric flow rate of liquids or gases by detecting the frequency of pulses generated with a standard turbine meter (not included) and applying a user-configured proportional "K" factor. A 22-point correction curve is used as a final offset or for custom calibration of turbine meter as required. There are two principal outputs providing flow rate and totalised flow measurements.
Valve Controller Field Unit
The Accutech VC10 valve controller is a wireless field unit used for the remote control of pneumatic valves. The unit utilises a latching solenoid to control the flow from a regulated source to the bellow or diaphragm of a pneumatically actuated valve.
Acoustic monitor fiel unit
The Accutech™ AM20 wireless acoustic monitor field unit monitors pressure relief valves, steam traps, automatic tank cleaning (CIP) systems, and other applications that generate ultrasound. It can also monitor on/off conditions of compressors and pumps, and can be used for vapor/gas vent determination. The Acoustic Field Unit is suitable for compressible fluid applications.
Output Modules
The Accutech analog and switch output modules are base radio accessories that provide analog outputs and switch closures based on process values from an associated field unit. The modules are DIN rail-mounted and are powered from an external 24VDC source. LEDs indicate power, RS-485 link data transmission, and fault (fail-safe) condition. Up to 25 output modules can be used simultaneously on an RS-485 network to provide a total of 100 analog outputs and 200 individually isolated switch closures. Accutech Manager is required to set up the user-programmable options, which include input/output mapping, range, trim, and fail-safe.
Base Radios
Central to the collection and distribution of process data from Accutech field units are the Accutech base radios. These radios provide ultra-efficient communication to a maximum of 100 field units in a star network and can be overlapped with up to 256 other networks in the same area. Data is transferred to the SCADA network or directly to a host via serial Modbus. Both process data from the field units and control commands to the field units are handled by the base radios. Options are available for integrated long-haul data radios within the base unit, allowing for extended reach between your wireless sensor network and your operations network.
Accesories
Batteries: Different batteries are available for the various types of Accutech products that exist.
Mounting hardware: A variety of base radio and field unit mounting options include straight and angled mounting brackets and pipe yokes.
Network Devices: To assist in interfacing Accutech equipment to other communication devices various protocol conversion and isolation devices are available.
Power Supplies: Accutech base radios are powered with DIN-rail mounted 120/240VAC to 24VDC power supplies
Remote Antennas and cables: For applications where the radio link between the base radio and field units is challenging Accutech offers a range of high-gain antennas that help improve link margin. These optional antennas include both directional YAGI antennas and omni-directional models.
Configuration Software
Every Accutech base radio comes with the latest version of Accutech Manager, the configuration and diagnostics software that helps in installation and troubleshooting.The Accutech Manager software environment provides an easy-to-use, explorer-tree interface to configure Accutech devices locally from a technician's laptop, or remotely from a centralised, corporate server. Accutech Manager is also a basic data collection system, storing and maintaining field unit measurement data over time. Archived data can be exported to many popular software programs such as Oracle, SQL, and Excel for analysis and report creation.To use Accutech Manager an Accutech Universal interface cable is required. The Universal Interface Cable provides an interface from the RS-485 ports on the BR10 Base Radio, BR20 Base Radio and Output Modules, to the RS-232 or USB ports on the computer running Accutech Manager.