CFS300A Coriolis Flow Sensor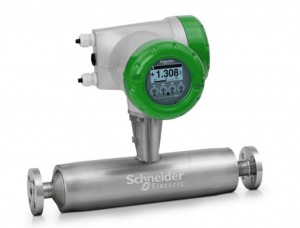 The CFS300A is the cost effective solution for accurate measurement for a variety of applications. The CFS300A reliably measures mass, density, volume, temperature, volume concentration or solid content.
• Innovative twin measuring tubes
• Easily drained and easy to clean
• Resistant to installation and process effects
• Long working life.
• Optimised flow divider for minimum pressure loss.
• High levels of accuracy means an excellent price / performance ratio.
• Modular electronics with data redundancy – "plug & play" replacement of electronics
• Water & wastewater
• Chemical
• Food & beverage
• Paper & pulp
• Petrochemical industry
• Pharmaceutical industry
• Suitable for all standard applications up to 130°C
• Hygienic connections make it ideal for food / beverage applications.