Transmitters for Level of Liquids and Solids, and, Density or Interface of Liquids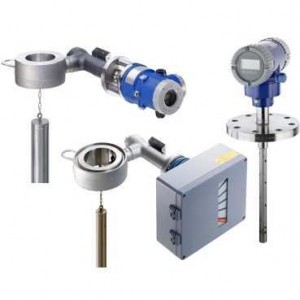 The continuous measurement of liquid level for exact indication and control of process sequences is among the most important measuring tasks in the chemical and petrochemical process industry.
Bouyancy
Foxboro Intelligent buoyancy level transmitters are designed to measure liquid level, interface, and density. The robust design and highly accurate measurement technology based on Archimedes buoyancy principle provide a best-in-class product for level measurement.  All Foxboro buoyancy level transmitters offer continuous self-diagnostics. By eliminating all moving parts in their design, there is little or no maintenance required, further improving longevity and reliability.
LevelWave Radar
Our LevelWave Radar Series provides one universal radar measurement solution for all liquids including corrosive, viscous, sticky, and other difficult media such as foam and turbulent surfaces. Also, this Series handles all types of solids, from powders up to rocks.  Unaffected by changes in temperature, specific gravity, pressure, and with no need to re-calibrate, the modular design guarantees easy and fast field installation for the requirements of the modern industry.  Download the Selection Guide to find the right Radar LevelWave Transmitter or level device for your application.
Ver Guía de Aplicación de Transmisores de Nivel por Radar
For data sheets and all related collateral please go to the product page and click on the product Documentation tab.
Guided Wave Radar LevelWave Transmitter for • Noncontact liquid applications • Agitated and corrosive media • Dual safety seal requirements • High-pressure / high-temperature applications. Leer más
Free-Space Radar LevelWave Transmitter for: • Noncontact solids applications • Applications with powders and dust • High and narrow silos installations • Applications with long nozzles and internal obstructions • Installation close to the tank wall. Leer más
Free-Space Radar LevelWave Transmitter for • Noncontact liquid applications • Very low dielectric constants • Applications with long nozzles and internal obstructions • Installation close to the tank wall. Leer más