LR75 LevelWave (80 GHz)  Free-Space Radar (FMCW) Transmitter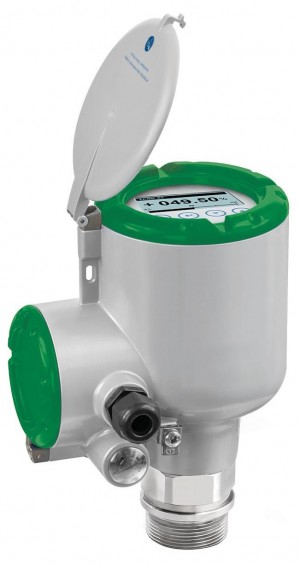 Easy liquid level measurement
Benefits:
The focused, small radar beam of Schneider Electric's FMCW 80 GHz radar technology allows installations in virtually any location and tank size. The small beam angle and negligible dead zone of this FMCW radar level transmitter make it the premium choice for liquids in small and narrow tanks with internal obstructions like agitators or heating coils, as well as tanks with long nozzles. It can even measure through tank roofs made of non-conductive material.
• Easily adaptable to retrofit existing applications – can be installed close to the tank wall
• M12 cable connector option lowers labor costs with quick plug and play wiring
• Compatible with ball valves for complete process safety isolation
• Quick intuitive set-up with push buttons or PACTware™ DTM
• Compatible with WirelessHART Adapter WHA-ADP2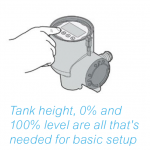 Unique features:
EcoStruxure™ Process Instrumentation's level radar transmitters offer increased performance with the highest operational efficiency and reliability in the industry.
• 2-wire, loop-powered, with HART 7
• Small beam angle due to 80 GHz
• PEEK flange protection against corrosive media – insensitive to deposits
• 112 mm / 4.4" antenna extension for long nozzle
• Empty tank spectrum function
• 0.08" / ±2 mm accuracy
• Wide range of flange or thread connections
• Large, backlit LCD screen
• NAMUR NE 107 sensor diagnostics
• Dual Seal system for cQPSus-approved devices
Suggested applications:
Level measurement of liquids such as hydrocarbons, LPG, ethylene, corrosion inhibitors, foaming agent, drilling mud, slop oil, solvents, acids, urea, chlorine, resins, paint, ink, lubricant oil, lime milk.
Document title
Document type
Document Date
Download

 

PSS 2A-7A4 A en

Product Specification Sheel
02/2019

 

• 998-20795667

Data Sheet
2020
Download