LG01 LevelWave Guided Wave Radar Transmitter (TDR)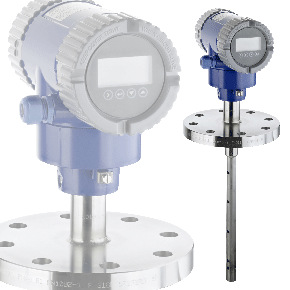 LG01 – Guided Wave Radar Meter
Advantages will save Cost, Time and Resource. Unaffected by changes in Temperature, Pressure, Density, Media Changes, Dust and Obstacles. Easy for You and for Your Operators.
Key Benefits
Ease of Installation with Modular Design reduces Downtime in the Field and Plant
Adaptable Mounting and Easily Accessible Display for Effortless Operation
Highest Quality guaranteed as every single Foxboro Eckardt device is factory tested
 Key Capabilities
2-wire Loop Powered Time Domain Reflectometry (TDR) Technology
360 ° rotatable housing with snap solution
Horizontal or Vertical Housing Position
Housing and Cover with Bayonet Connectors
Remote electronics (up to 100 m / 328 ft)
Weather Protection Cap
Measuring Range up to 40 m / 130 ft
Measurements down to 1.1 DK possible
Quick Noise Scanning (QNS) function
HART Communication, 4 to 20 mA
Configuration via FDT-DTM
Continuous Self-Diagnostics, Status and Diagnostic Messages, acc. to NE 107
Process Temperature from -50 to 300 °C
Process Pressure from – 1 to 40 bar
SIL2 – Compliant acc. to IEC 61508 for Safety Related Systems
Local Multi-Lingual Full Graphic LCD, configurable in %, mA or Physical Units
Intuitive Display with External Keypad for Effortless Operation
The LevelWave LG01 Guided Wave Radar Meter is designed to perform continuous level measurement in a wide range of industries and applications. The measurement of our Guided Wave Radar (LG01) device is unaffected by changes in density, conductivity, pressure, temperature or by gas movement above the product.  Ideal for turbulent/rapid level changes as well as foam up to 50 cm and pastes.
Our chosen Quick Noise Scanning technology for vessel level measurement provides greater accuracy and improved reliability and stability.  If you want to know more about our device and associated technologies please go to this productDownloads tab above or click on contact us at the top of this page.
Easy remote configuration and supervision with PC or HART Hand held terminal. The devices can also be operated conventionally using the local keys.
The transmitters are approved for use in hazardous areas and SIL applications.
Ver Guía de Aplicación de Transmisores de Nivel por Radar
| Document title | Document type | Document Date | Download |
| --- | --- | --- | --- |
| | Specification guide | 01/07/2014 | |
| | | | |
| | Data Bulletin | 01/11/2013 | |