LR74 LevelWave (24 GHz)  Free-Space Radar (FMCW) Transmitter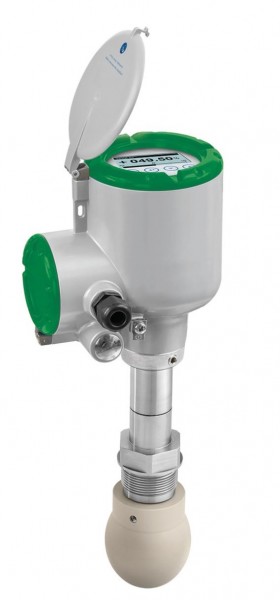 Liquid level measurement for challenging applications 
Benefits:
Designed for liquids in harsh environments such as tanks with agitators containing corrosives, in processes with fast-changing levels (≤60 m/min; 196.85 ft/min), in process tanks requiring high accuracy, this FMCW radar level transmitter has everything to solve
tricky situations and replaces obsolete radars in high-end applications.
• M12 cable connector option lowers labor costs with quick plug and play wiring
• Coupling housing system allows safe installation – install the antenna separately from the electronics
• Process safety with Metaglas® second sealing barrier for toxic and dangerous products
• Quick intuitive set-up with push buttons or PACTware™ DTM
• Compatible with WirelessHART Adapter WHA-ADP2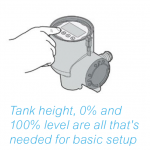 Unique features:
EcoStruxure™ Process Instrumentation's level radar transmitters offer increased performance with the highest operational efficiency and reliability in the industry.
• 2-wire, loop-powered, with HART 7 • Up to 1450 psig (100 barg) process pressure
• Empty tank spectrum function • 0.08" / ±2 mm accuracy
• Wide range of flange or thread connections
• Large, backlit LCD screen
• Dual Seal system for cQPSus-approved devices
• NAMUR NE 107 sensor diagnostics
Suggested applications:
Measurement of liquids such as solvents, alcohols, acids, bases, condensates, liquefied gases, hydrocarbons, benzene, butadiene, ethylene, propylene, fuels, hydraulic oil, molten salt, molten steel, molten sulphur, additives.
Document title
Document type
Document Date
Download

 

PSS 2A-7A3 A en

Product Specification Sheel
02/2019

 

• 998-20795645

Data Sheet
2020
Download