LR65 LevelWave (80GHz) Free-Space Radar (FMCW) Transmitter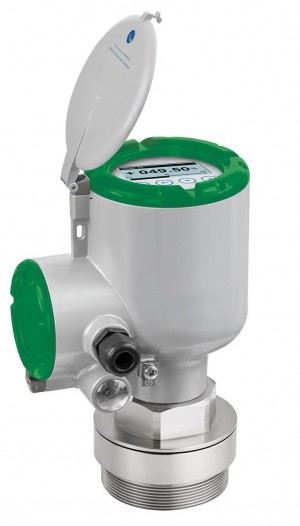 Radar for solids level measurement 
Benefits:
The new LR65 from Schneider Electric offers customers the benefit of reliable, trouble-free solids level measurement. Following an easy start-up procedure, the radars use powerful Frequency Modulated Continuous Wave (FMCW) radar technology and advanced signal processing and algorithms to maintain accuracy. A rugged design allows both models to be used in applications featuring: product buildup, sloping material, uneven surfaces, "rat-holes" and other challenges.
• M12 cable connector option lowers labor costs with quick plug and play wiring
• Quick intuitive set-up with push buttons or PACTware™ DTM
• Compatible with WirelessHART Adapter WHA-ADP2
• No moving parts ensures reliability
• No need for expensive antenna aiming kits with Drop antenna
• Drop antenna unaffected by angle of repose
• Drop antenna shape prevents product build-up in dusty applications.
• A DN70 process connection results in a focused 4° beam angle.
• An antenna extension (length 112 mm / 4.4") is available for high nozzles.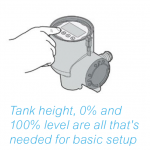 Unique features:
EcoStruxure™ Process Instrumentation's level radar transmitters offer increased performance with the highest operational efficiency and reliability in the industry.
• 2-wire, loop-powered, with HART 7
• Up to 580 psig (40 barg) process pressure
• Measuring distance up to 328 ft (100 m)
• Empty tank spectrum function
• 0.08" / ±2 mm accuracy
• Wide range of flange or thread connections
• Large, backlit LCD screen
• Dual Seal system for cQPSus-approved devices
• NAMUR NE 107 sensor diagnostics
Suggested applications:
Solid applications with extremely dusty atmospheres in high and narrow silos even with internal obstructions, bulk storage containers, buffer silos, hoppers containing fine powders (building material), cement, lime, filler, silica, gypsum, plastic powder, soap powder, fly ash, coal, flour, milk powder, coffee powder, chocolate powder, sugar, animal flour, starch, sawdust.
Document title
Document type
Document Date
Download

PSS 2A-7A1 A en

Product Specification Sheel
02/2019

 

• 998-20795623

Data Sheet
2020
Download