LR54 LevelWave (24GHz) Free-Space Radar (FMCW) Transmitter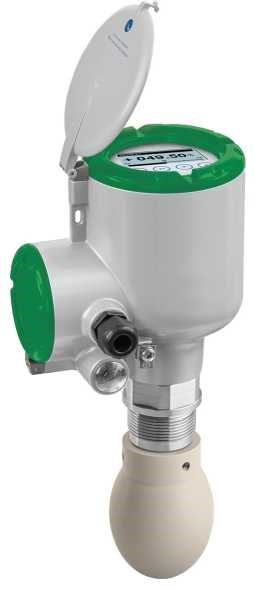 A reliable level "workhorse"
Benefits:
The new LR54 liquids level radar from Schneider Electric features the versatile 24 GHz frequency. Designed for basic liquid, paste and slurry level measurements, LR54 provides accurate readings in closed tanks, open-air
applications like rivers or streams, and also in fast-moving processes. LR54 is ideal as a replacement for older ultrasonics or past generation radars. It works alone or as a redundant complement to an existing level transmitter (i.e. d/p level).
• M12 cable connector option lowers installation labor costs with quick plug and play wiring
• Quick intuitive set-up with push buttons or PACTware™ DTM
• Compatible with WirelessHART Adapter WHA-ADP2
• No moving parts ensures reliability
• Installation location versatility with a small radar beam angle
(5° with DN150; 6" Drop)
• Drop antenna ellipsoidal shape and smooth surface minimizes scaling,
reducing maintenance costs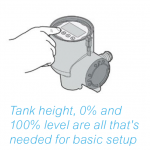 Unique features:
EcoStruxure™ Process Instrumentation's level radar transmitters offer increased performance with the highest operational efficiency and reliability in the industry.
• 2-wire, loop-powered, with HART 7
• Up to 232 psig (16 barg) process pressure
• Measuring distance up to 328 ft (100 m)
• Empty tank spectrum function
• 0.08" / ±2 mm accuracy
• Wide range of flange or thread connections
• Large, backlit LCD screen
• NAMUR NE 107 sensor diagnostics
• Dual Seal system for cQPSus-approved devices
• Antenna extensions to suit any nozzle length
Suggested Applications:
Measurement of liquids such as solvents, alcohols, acids, bases, condensates, hydrocarbons, phosphorus, fuels, water, hydraulic oil, additives.
• in processes with fast-changing levels (≤60 m/min; 196.85 ft/min)
• in closed tanks and in the open air (e.g. dams or rivers)
• in storage and process tanks requiring high accuracy
| Document title | Document type | Document Date | Download |
| --- | --- | --- | --- |
| PSS 2A-7A5 A en | Product Specification Sheel | 02/2019 | |
| 998-20794277_LR54_GMA_Datasheet | Data Sheet | 2020 | Download |